Muckpile AI
Strayos muckpile AI platform is a cutting edge software solution that uses advanced image based machine learning techniques to accurately analyze rock size distribution, size range and muckpile movement. This powerful tool provides instant feedback to blast engineers to further optimize their blast design and helps improve digability.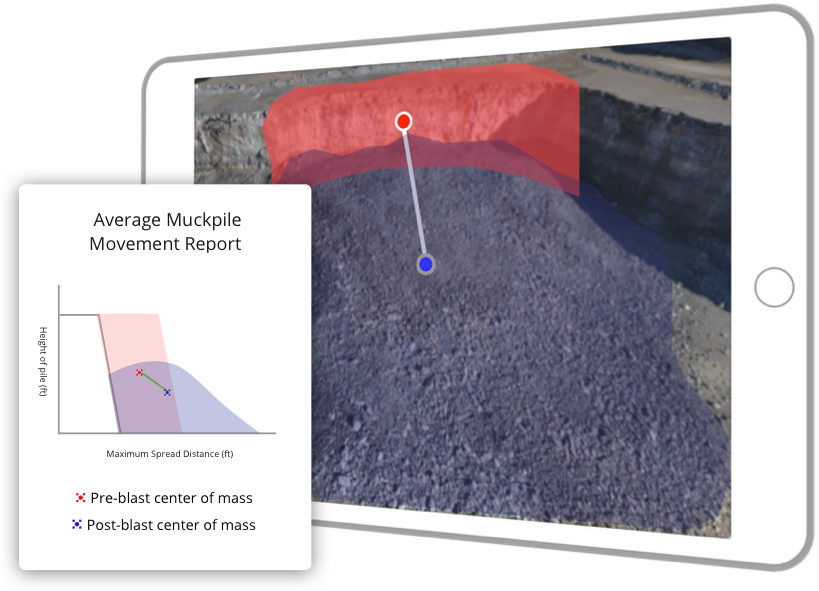 Detect muckpiles with powerful machine learning techniques
Automatically analyze fragments
See whether the blasting meet the industry standerd
See what need to be send for inventory and what need further processing
Download full reports
Fast and Accurate
Based on the state-of-the-art technology developed by Strayos. Muckpile AI allow fast and automate rock size segmentations and analysis.
Compare Pre and Post blast
Visualize boreholes on muckpile
Better understand hole to hole fragmentation
Intelligent reporting
Generate industry standard fragmentation reports
GIS based tagging of each muckpile
Visualize post-blast volume reconciliations
Identify Cost Savings
Range of simulation models to predict and control the desired fragmentation
Pattern Expansion
Built in tools for blast pattern improvement